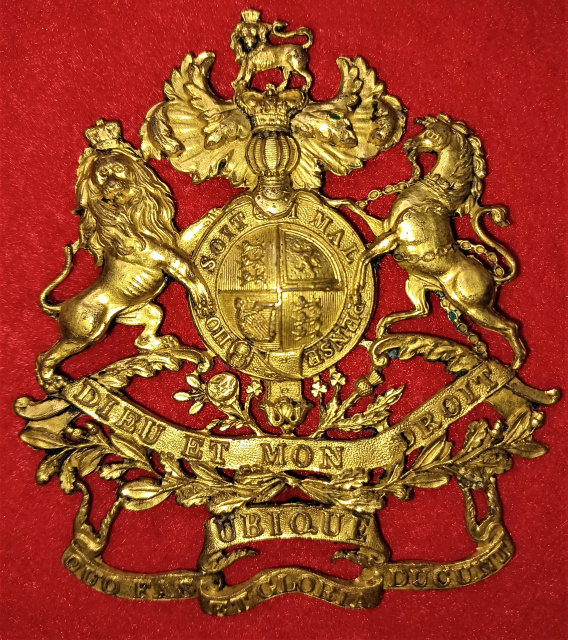 Welcome to Arctic Medals & Militaria
If you see anything that you are interested in please send an e-mail (this is the easiest form of contact for us) meanwhile. Phone calls are welcome of course.
Please note that paypal use may not be acceptable if you are in certain countries such as the Republic of Ireland due to limited tracking on packages, please check first if you are a new customer in a small country (US and UK are no problem etc.), we do not ship to Russia etc, for obvious reasons.
e-mail address : mm2004mm@telus.net
Telephone : 1-403-214-3618
All items are guaranteed as to authenticity. Any item may be returned for a refund if found to be incorrectly described. We are members of The Orders & Medals Research Society, (OMRS), The Orders & Medals Society of America (OMSA), The Military Collectors Club of Canada (MCC of C) & The Canadian Society of Medals & Military Insignia (CSMMI).
UNITED KINGDOM: NO VALUE ADDED TAX.
U.S.A. : THERE IS NO IMPORT DUTY PAYABLE ON NUMISMATIC ITEMS (Badges and Medals) - so you will not have to pay any import taxes.
AUSTRALIA, NEW ZEALAND & E.U. The authorities in these three countries do not generally charge duties on items of low value (for instance, medals with a declared value of $100 and under), but higher value items may attract import duty.
We have a flexible lay-away scheme to suit most people's needs, please ask if interested.
Collections or single items of British, Canadian and Commonwealth Badges and Medals are wanted and we'll offer fair prices and free advice if appropriate. We are also keen to purchase your surplus items and part exchanges will be considered.
Shopping cart shipping prices are set for trackable mail over a certain value and will incur a paypal fee if using automatic checkout which shows up as "tax" on the end of your invoice, however to avoid this fee, payment can be made by etransfer, cheque, money order or a "gift" method, if no tracking is required, please e-mail for a rate or clarification on payment methods. Please note:- Paypal customers must have a "Confirmed address" on their system in order to be accepted and processed.
All prices are in Canadian Funds.
For mail, we are located at : 4 Millside Court SW, Calgary, AB, T2Y 2P5 Canada.
Link to our ebay store; P.N. - All items listed on the following link can be purchased directly from us i.e. at 10% less and better methods of shipping :
http://stores.ebay.ca/Arctic-Medals-and-Militaria